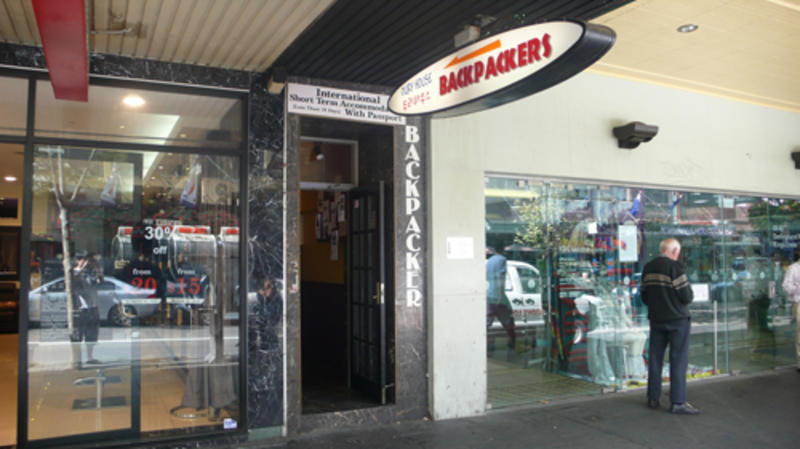 Dury House Backpackers Informations
'Your home away from home.'

Best priced accommodation in Sydney! Start your new adventure of Australia in Dury House. Your mates from all around the world are welcoming you!

Situated in Kings Cross just a 10 min walk to CBD, we offer a free pick up service between 7:00am and 5:00pm if you're s
BBQ


Breakfast Included


Cable TV


Common Room


Free City Maps


Free Internet Access


Free WiFi


Hot Showers


Housekeeping


Jobs Board


Laundry Facilities


Linen Included


Lockers


Luggage Storage


Meals available


Meeting Room


Outdoor Terrace


Postal Service


Shuttle Bus


Tea/Coffee Making Facilities


Age Restriction


Credit Cards Accepted


Non Smoking


Taxes Included
For those who have decided to stay for 3 or more nights, there is absolutely no need to worry for directions as we provide you with you with a FREE pickup.
HOWEVER, if you are to stay for less than 3 nights, you can either catch an airport shuttle bus that drops you right in front of our hostel or you can catch a train. We are right across from McDonalds.
For any information on the direction, call 1800 77 8282 freecall.
We are on the main street of Kings Cross and it takes less than 1 min to go to station. Also you can walk to City which only takes 15 min on foot. Not only that, you can easily go to many famous tourist attractions from our hostel. We are in a very good location where you can find anything you need all around you; good restaurants and bars, super markets, convenience store and parks.
Opening Hour: 8:00am~9;00pm Age restriction: over 18 to 40 Only accept Overseas Passport holders
Informations about Dury House Backpackers
'Your home away from home.'

Best priced accommodation in Sydney! Start your new adventure of Australia in Dury House. Your mates from all around the world are welcoming you!

Situated in Kings Cross just a 10 min walk to CBD, we offer a free pick up service between 7:00am and 5:00pm if you're staying three or more nights, free Wifi, and free bread, rice, tea and coffee.

You can choose from the good-conditioned 6 and 8 bed dorms or twin/double/triple. We also have a girls' dorm available. All rooms are en-suite and furnished with lockers, TV and fridge. We provide you with full bedding. No need to worry for your trip to our accommodation as we provide you with free pick up for those that stay for 3 or more nights. We also have a gathering room where we give you free rice, bread, spreads, coffee and tea 24/7. Free internet and WIFI are of course included within your stay at our hostel.

We have a full set kitchen with all kitchenware for your delicious cooking and a smoking free-zone at our rooftop; a place to socialise with your roommates under the warm sundeck.

Age restriction over 18's to 40 yo's